Quick Hitch Internal Clutch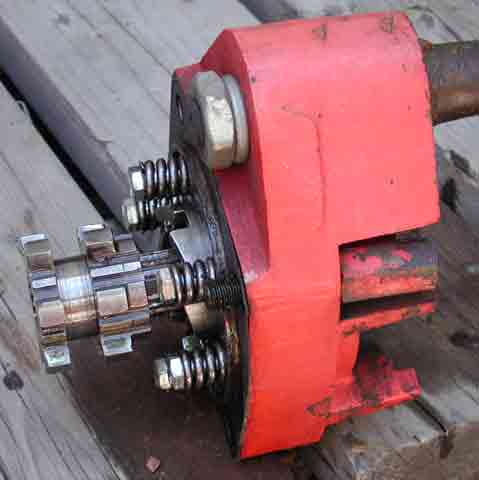 The PTO engagement dog is shown in the disengaged position. The internal attachment clutch, or PTO slip clutch, drives the dog.

What looks like part of a slip clutch shown is, I believe, the stop clutch. This offers some resistance to the PTO and brings it to a stop after it is disengaged.