16 HP Tractor
Blizzard of 1997
Circular and chain saw
Chain Saw in Action
Push cart
Quick Hitches
Quick hitch cart
Snowblower on a 16HP
Two Hitches
Utility Scoop
Vee Plow
Wheelbarrow
Wide Sod Cutter
---
Quick Hitch
Round top
Tractor PTO
Clutchless
Bolt top
Set bolt
Comparison
Integral dog
Retro fit kit
Pin Kit
Letter from Rev. Phil Smith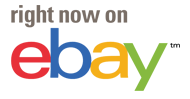 Quick Hitch

The quick hitch allows attachments to be connected to the Gravely tractor with a minimum of effort.

Align the tapered pin with the quick hitch attachment receiver, lock it in place with a hitch pin, and connect the u-joint.

The links show a variety of quick hitch designs for tractors with and without internal attachment clutches.