16 HP Tractor
Blizzard of 1997
Circular and chain saw
Chain Saw in Action
Push cart
Quick Hitches
Quick hitch cart
Snowblower on a 16HP
Two Hitches
Utility Scoop
Vee Plow
Wheelbarrow
Wide Sod Cutter
---
Quick Hitch
Round top
Tractor PTO
Clutchless
Bolt top
Set bolt
Comparison
Integral dog
Retro fit kit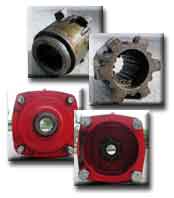 Pin Kit
Letter from Rev. Phil Smith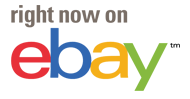 Letter from Reverend Phil Smith

Thanks a again for posting all that neat Gravely stuff.

I have some more info about the Bolt Top design.

Back in 1976 I traded in a 26" square-chute Snowblower for a 28" Quick Hitch Snowblower. The Quick Hitch casting was the original thin clutchless design.

After a year or two, when I attached the Snowblower to my Super Convertible 7.6 (Serial #90951) and checked it out before winter snows arrived, it didn't run smoothly. A closer look revealed that the Quick Hitch pin was bent out of alignment. That surprised me because I hadn&'t hit anything with the Snowblower or used that Quick Hitch for any other attachment. Fortunately, nothing was damaged because the Snowblower had run at idle for maybe 30 seconds.

My Gravely dealer exchanged my damaged Quick Hitch Kit for your "Bolt Top," officially called an Attachment Adapter Kit (Part No. 22477). The Pin was a separate casting called a Quick Hitch Pin Kit (Part No. 23220). I have used these castings since 1978 and have had no trouble. I put some oil on the shaft bearing in front and in back of the casting each winter before I attach my Snowblower. It turns freely. Way back someone posted a message at Yahoo! Gravely Club saying he had a heavy-duty bearing installed in his Adapter Kit at a bearing shop, but I use mine only for a Snowblower, so mine works fine as it came from Clemmons.

Unlike the "Bolt Top" among your Quick Hitch photos, mine had a safety clutch.

Fortunately, I kept the Operator's Manual that came with my Adapter Kit and the Illustrated Parts List that came with my Pin. I'll send them either by computer or by mail.

I think Gravely used its original Quick Hitch for 3-spindle 40" and 50" mowers, trusting that the belt driving the spindles would serve as a safety clutch. It was faster and easier than using 4 bolts, and Gravely didn't have to design a new 4-bolt attachment plate, driveshaft and gearbox for those big mowers.

As you noted, that original design had shortcomings. Lack of a safety clutch damaged a tractor when a chipper-shredder jammed, and my Snowblower bent a pin.

Gravely beefed up the castings considerably and added a safety clutch, forming an " Attachment Adapter Kit.&quot

The rounded design eliminated the 4 vertical bolts and lock washers necessary to mount the pin. The 4-bolt design worked well but it was hard to fit them under a hood protecting a battery for an electric start. A slanted hood provided more room to work.

The rounded design was still hard to get at but there was just one big nut to fasten horizontally from the side.

I think that when Gravely changed 2-wheel hoods and elimated the hole on top for a gas tank cap, the hoods were also raised to make a Quick Hitch Kit easier to get at.

The latest Ariens 2-wheel hoods are up and away from the Advance (PTO) Casting, exposing the shaft.