16 HP Tractor
Blizzard of 1997
Circular and chain saw
Chain Saw in Action
Push cart
Quick Hitches
Quick hitch cart
Snowblower on a 16HP
Two Hitches
Utility Scoop
Vee Plow
Wheelbarrow
Wide Sod Cutter
---
Quick Hitch
Round top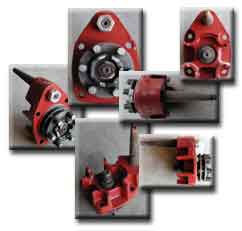 Tractor PTO
Clutchless
Bolt top
Set bolt
Comparison
Integral dog
Retro fit kit
Pin Kit
Letter from Rev. Phil Smith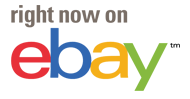 Round Top Quick Hitch Adapter

This quick hitch adapter uses a rounded top to hold the tapered pin which is also tapered at the mounting end. The mounting end is drawn into the casting with a large nut. I understand that this design is a bit stronger than the "Bolt Top" design.

This adapter would be used on any tractor that does not have an internal PTO clutch, such as all of the Gravely engine tractors (7.6, 6.6 and 5.0 HP).

I received a letter elaborating on Quick Hitches from Rev. Phil Smith. It details some part numbers and history and makes for interesting reading.