Page 1
Page 2
Page 3
Page 4
Page 5
Page 6
Page 7
Page 8
---
---
Battery Charger
Engine Heater
---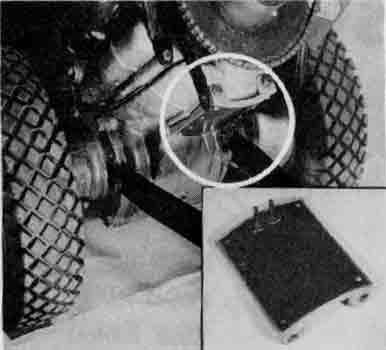 SPECIFICATIONS

Net Weight, 12 ozs. Cast Aluminum Body, 110-Volt AC-DC Heating Element; Heater Element riveted to Body. 4" wide x 5" long.

Eliminate fighting a "cold Gravely" on frigid winter mornings. Plug in your Engine Heater--after that second cup of coffee, your Gravely's warm and ready to go.

Low- temperature starting is made easy by attaching the small but effective Engine Heater to the tractor's Crankcase. Plug in with an ordinary electric iron cord; in less than 20 minutes, the engine and crankcase are warmed, oil is free-flowing. A pull of the strap, or push on the starter and your Gravely's ready to go.