Page 1
Page 2
Page 3
Page 4
Page 5
Page 6
Page 7
Page 8
---
---
Muffler
---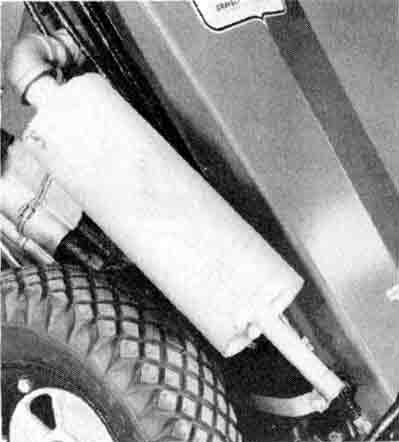 "Muffle Tone" your Gravely for quieter operation in heavily populated areas. Especially handy in areas around schools and hospitals.

High pitched sharpest tones of the tractor are reduced by this specially designed accessory. The Muffle Tone has a heavy, tubular-steel shell, and is finished in a special heat-resistant paint.

Size Overall length 17", diameter 4". fits 1" Exhaust Manifold. Inlet head 10-gauge steel; Outlet Head 18-gauge steel. Net 1 lb. 6 ozs.