Page 1
Page 2
Page 3
Page 4
Page 5
Page 6
---
---
Mold board plow
Cultivator
Disc harrow
Sickle mower
Sprayer
---
HABAN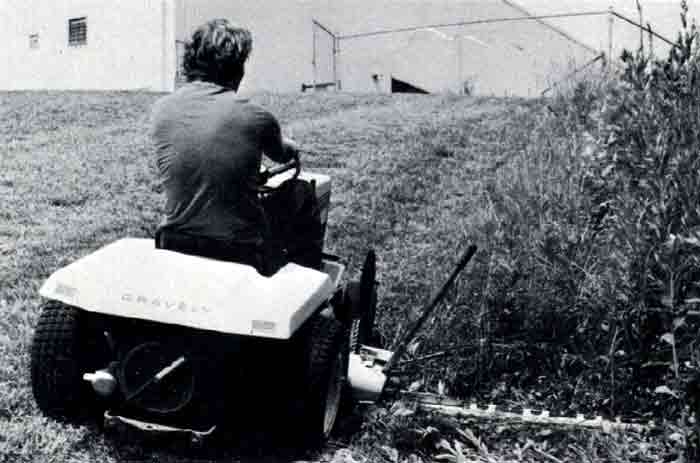 SICKLE MOWER
Now your Gravely Tractor can take over another important task - heavy duty mowing in grass, weeds, brush, hedge-trimming - with the Haban Sickle Mower attachment.

A unique and particularly valuable feature of the Sickle Mower Is Its full-floating action, self-adjusting the cutter bar angle to ground contour.

The mowing bar can be lever-adjusted to mow any angle from 30° below horizontal to nearly 60° vertIcal. This provides quick adjustment for steep banks or inclined road shoulders.

Fits Gravely 800 Series Riding Tractors.